The BC Bestseller List is compiled using sales data from more than 70 independent bookstores in BC, which is provided to the ABPBC by TBM BookManager. The list represents sales of BC published books released within the calendar year.
No. 1

Chasing Smoke: A Wildfire Memoir
by Aaron Williams
Harbour Publishing | 9781550178050
Chasing Smoke is an enthralling insider-account of how a fire season unfolds. Experienced firefighter Aaron Williams offers a tangible window into the intensely physical, high-adrenalin lifestyle shared by his crew of eccentrics, all eager to be on the front line. Williams shares what it's like to work sixteen-hour days in an apocalyptic landscape, where the smoke is so thick your snot runs black and you need to drink ten litres of water a day. What it's like to make a stupid mistake and singe your beard in front of your crew, or spend hours hosing a spot the size of a queen mattress and still not extinguish the burn. What it's like to hear a tree fall, a co-worker's shout, and imagine the worst.
BC Bestseller for 4 consecutive weeks
No. 2

Harry: A Wilderness Dog Saga
by Chris Czajkowski
Harbour Publishing | 9781550178098
Living alone in the remote wilderness, Chris Czajkowski has given her dogs a rich life, although not without its difficulties. Often residing in areas accessible only by float plane, the dogs have encountered grizzlies and cougars, slept in the snow, hiked with packs of food and equipment, and occasionally gotten themselves into scrapes, such as becoming lost in the wild or falling through ice into a freezing river. The gregarious and lovable Harry gives his account of their years together at Nuk Tessli and Ginty Creek. Together, they trace Chris's off-the-grid life from a dog's-eye view as she established an ecotourism business, built cabins by hand and scratched out a living for herself and the pack.

BC Bestseller for 11 consecutive weeks
No. 3
Opportunity Knox: Twenty Years of Award-Losing Humour Writing

by Jack Knox
Heritage House | 9781772032086
In this side-splitting follow-up to the bestseller Hard Knox: Musings from the Edge of Canada, Jack Knox presents his best writing, marking his twenty-year anniversary as a humour columnist at the Victoria Times Colonist, the newspaper that made him a household name. Revisiting his most—and least!—popular columns, Knox weighs the potential benefits of a marijuana-like drug that reduces anxiety in rats; reports on the "Bush Boys," a pair of brothers who emerged from the forest near Vernon with a dubious story about being raised in the wilderness (they were actually from suburban California); and muses over fictional characters such as Barbie, Ken, Harry Potter, and Archie growing up and facing the grim realities of life.
BC Bestseller for 2 consecutive weeks
No. 4

The Haunting of Vancouver Island: Supernatural Encounters with the Other Side
by Shanon Sinn
TouchWood Editions | 9781771512435
Vancouver Island is known worldwide for its arresting natural beauty, but those who live here know that it is also imbued with a palpable supernatural energy. Researcher Shanon Sinn found his curiosity piqued by stories of mysterious sightings on the island—ghosts, sasquatches, sea serpents—but he was disappointed in the sensational and sometimes disrespectful way they were being retold or revised. Acting on his desire to transform these stories from unsubstantiated gossip to thoroughly researched accounts, Sinn uncovered fascinating details, identified historical inconsistencies, and now retells these encounters as accurately as possible.
BC Bestseller for 3 consecutive weeks
No. 5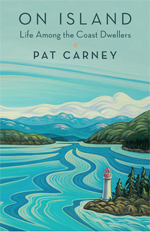 On Island: Life Among the Coast Dwellers
by Pat Carney
TouchWood Editions | 9781771512107

In this story collection, Pat Carney follows the rhythms of day-to-day life in coastal BC. Featuring a revolving cast of characters—the newly retired couple, the church warden, the musician, the small-town girl with big city dreams—Carney's keen observations of the personalities and dramas of coastal life are instantly recognizable to readers who are familiar with life in a small community. With her narrative of dock fights, pet shows, family feuds, logging camps and the ever-present tension between islanders and property-owning "off-islanders," Carney's witty and perceptive voice describes how the islanders weather the storms of coastal life.
BC Bestseller for 30 consecutive weeks
No. 6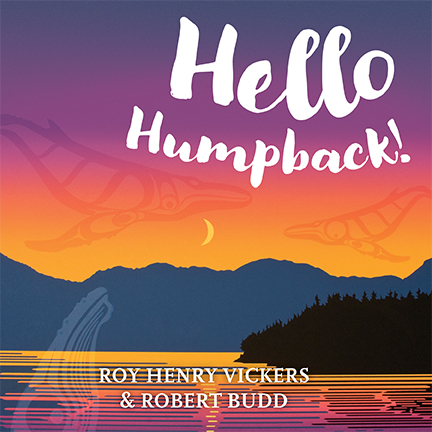 Hello Humpback!
by Roy Henry Vickers & Robert Budd, illustrated by Roy Henry Vickers
Harbour Publishing | 9781550177992
With bright and bold illustrations of the wild and magical West Coast by celebrated artist Roy Henry Vickers, this sturdy board book will delight babies and toddlers as they begin to experience and recognize the sights and sounds of the natural world. Hello Humpback!, a "first words" book, introduces iconic West Coast animals, from hungry sea otters to hopping orcas, and is sure to become an instant classic.
BC Bestseller for 36 consecutive weeks
No. 7

Speaking Our Truth: A Journey of Reconciliation 
by Monique Gray Smith
Orca Book Publishers | 9781459815834
Canada's relationship with its Indigenous people has suffered as a result of both the residential school system and the lack of understanding of the historical and current impact of those schools. Healing and repairing that relationship requires education, awareness and increased understanding of the legacy and the impacts still being felt by Survivors and their families. Guided by acclaimed Indigenous author Monique Gray Smith, readers will learn about the lives of Survivors and listen to allies who are putting the findings of the Truth and Reconciliation Commission into action.
BC Bestseller for 7 consecutive weeks
No. 8

You Hold Me Up
by Monique Gray Smith, illustrated by Danielle Daniel
Orca Book Publishers | 9781459812642
Consultant, international speaker, and award-winning author Monique Gray Smith wrote You Hold Me Up to prompt a dialogue among young people, their care providers and educators about reconciliation and the importance of the connections children make with their friends, classmates and families. This is a foundational book about building relationships, fostering empathy and encouraging respect between peers, starting with our littlest citizens.
BC Bestseller for 7 consecutive weeks

No. 9

An Old, Cold Grave
by Iona Whishaw
TouchWood Editions | 9781771512404
It's early spring of 1947 in idyllic King's Cove, and the Hughes ladies, mere et filles, are gardening and sorting through the jars of food that have been put up for the winter. But while cleaning up after the roof of their root cellar has caved in slightly, they are horrified to discover a small skeletal hand embedded in the mess. Panicked, they call Lane Winslow, the ex-British secret service agent, and, not without some misgivings about the state of their tense relationship, Lane calls Inspector Darling. This delightful new historical mystery series will appeal to fans of Maisie Dobbs and Bess Crawford.
BC Bestseller for 3 consecutive weeks
No. 10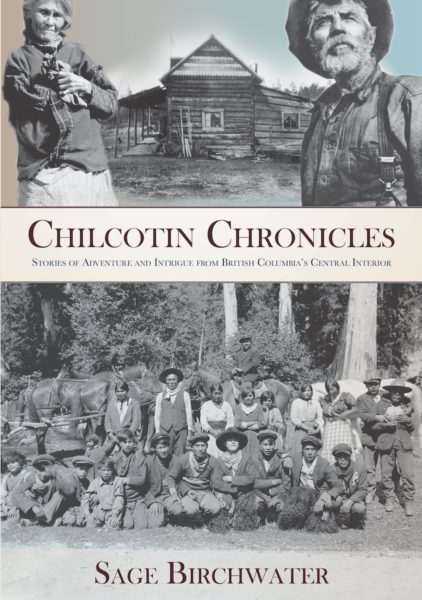 Chilcotin Chronicles: Stories of Adventure and Intrigue from British Columbia's Central Interior
by Sage Birchwater
Caitlin Press | 9781987915334

Set in the wild and untamed country of central British Columbia's Chilcotin Plateau, Chilcotin Chronicles is about men and women caught in its interface of cultures and changing landscape. Indigenous inhabitants and white newcomers brought together by the fur brigades, then later by the gold rush, forged a path together that was uncharted and unpredictable. Birchwater discovers that their stories, seemingly disconnected, are intrinsically linked together to create a human ecosystem with very deep roots. The lives of these early inhabitants give substance to the landscape and meaning to the people who live there today.
BC Bestseller for 2 consecutive weeks
No. 11

The World's Most Travelled Man:
 A Twenty-Three-Year Odyssey to and through Every Country on the Planet 
by Mike Spencer Bown
Douglas & McIntyre | 9781771621427
In 1990, Calgary-born Mike Spencer Bown packed a backpack and began a journey that would eventually take him through each of the world's 195 countries and span more than two decades. From relaxing on the white sand beaches of Bali to waiting out blizzards in Tibetan caves, Bown trekked from country to country, driven by a desire to see the world in the most authentic way possible, not to just collect stamps on his passport. Eventually, he began to earn international recognition for some of his more unconventional destinations—such as a memorable trip to war-torn Mogadishu.  The World's Most Travelled Man is an eye-opening account of the universal human experience as seen from each corner of the changing world.
​
BC Bestseller for 2 consecutive weeks
No. 12

Vertical Horizons: The History of Okanagan Helicopters
by Douglas M. Grant
Harbour Publishing | 9781550178135
In 1945, following years as an instructor, Carl Agar was honourably discharged from the British and Commonwealth Air Training Plan and moved to Penticton where he began looking for flying opportunities. A first attempt to start a flying club never took off but Agar and his partners Barney Bent and Alf Stringer were determined to get off the ground. They began looking at commercial ventures and in 1947 Okanagan Air Services (OAS) was formed to provide instruction and contract work. Featuring first-hand accounts, extensive research, and a multitude of photographs, Vertical Horizons is the first-ever history of the company that pioneered flying high-mountain terrain—making it a must-read for any aviation buff.
BC Bestseller for 1 consecutive week
No. 13

A Day With Yayah
by Nicola I. Campbell, illustrated by Julie Flett
Tradewind Books | 9781926890098
Set in the Nicola Valley, BC, a First Nations family goes on an outing to forage for herbs and mushrooms. Grandmother passes down her knowledge of plant life to her young grandchildren.
BC Bestseller for 1 consecutive week
No. 14

A Mariner's Guide to Self Sabotage: Stories
by Bill Gaston
Douglas & McIntyre | 9781771621717
A Mariner's Guide to Self Sabotage is populated by the lonely and alienated, holders of secrets, members (or would-be members) of shadowy organizations, screw-ups, joyriders and runaways. This set of ten cautionary tales showcases Gaston's range and narrative versatility, moving seamlessly from the funny to the poignant to the surprising and absurd. The stories revel in the ironic and contrary, from a vegan working at a fish farm to a man getting his boat fixed the same day he plans to sink it to a man exchanging the keys to his Lincoln for a goat. A Mariner's Guide to Self Sabotage shows how the sublime sometimes reveals itself in the moments most people would rather put behind them.
BC Bestseller for 1 consecutive week
No. 15

The Dog
by Helen Mixter, illustrated by Margarita Sada
Greystone Books | 9781771642712
The uncomplicated love and dedication of a dog can make anyone feel better—particularly a child who is small and vulnerable. Through beautiful, simple illustrations and words, The Dog shows how one animal helps a young boy who is ill. She is his comfort, his companion, and his friend; when he's unhappy, she places her paw on his hand to show him she's there. The Dog is a story for young children, and for anyone who has ever owned a pet. But most of all, it shows how important animal companionship is for children. The warmth of animal friends helps make life worth living, especially when times are tough.
BC Bestseller for 1 consecutive week