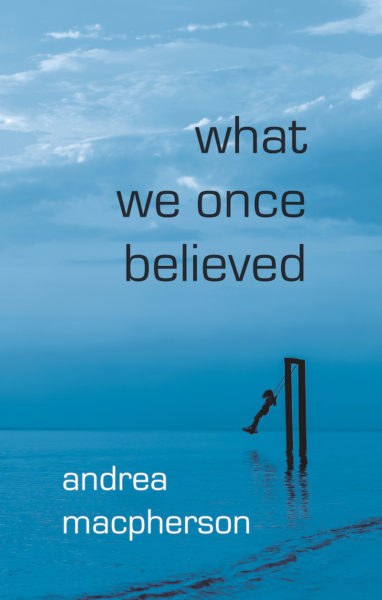 In light of Mother's Day coming up on May 14th, we highly recommend checking out Andrea MacPherson's new novel, What We Once Believed, published by Caitlin Press (March 2017).
When eleven-year-old Maybe's estranged mother comes returns in her life after years of protesting during the Women's Liberation Movement, it is up to the cul-de-sac community of Oak Bay to decide whether her intentions were sacrificial or ultimately selfish.
It's like if Daisy from The Great Gatsby got her own novel set at the southeastern tip of Vancouver Island.