The BC Bestseller List is compiled using sales data from more than 70 independent bookstores in BC, which is provided to the ABPBC by TBM BookManager. The list represents sales of BC published books released within the calendar year.
No. 1
Whitewater Cooks: More Beautiful Food
by Shelley Adams
Alicon Holdings Ltd | 9780981142432
Whitewater Cooks: More Beautiful Food is full of new recipes to inspire fans and once again turn home cooks into culinary rock stars, a hallmark of Shelley's earlier books. Shelley's innate flair for creating and developing recipes will not disappoint and soon home cooks across Canada will be serving their guests…more beautiful food…
BC Bestseller for 6 consecutive weeks
No. 2
The Inner Life of Animals: Love, Grief, and Compassion – Surprising Observations of a Hidden World
by Peter Wohlleben
Greystone Books | 9781771643016
Through vivid stories of devoted pigs, two-timing magpies, and scheming roosters, The Inner Life of Animals weaves the latest scientific research into how animals interact with the world with Peter Wohlleben's personal experiences in forests and fields. Published in partnership with the David Suzuki Institute.
BC Bestseller for 11 consecutive weeks
No. 3
Opportunity Knox: Twenty Years of Award-Losing Humour Writing

by Jack Knox
Heritage House | 9781772032086
In this side-splitting follow-up to the bestseller Hard Knox: Musings from the Edge of Canada, Jack Knox presents his best writing, marking his twenty-year anniversary as a humour columnist at the Victoria Times Colonist, the newspaper that made him a household name.
BC Bestseller for 13 consecutive weeks
No. 4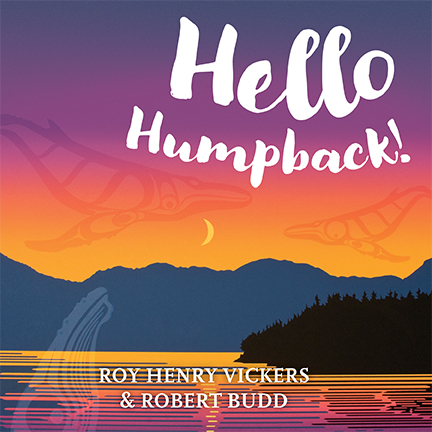 Hello Humpback!
by Roy Henry Vickers & Robert Budd, illustrated by Roy Henry Vickers
Harbour Publishing | 9781550177992
With bright and bold illustrations of the wild and magical West Coast by celebrated artist Roy Henry Vickers, this "first words" book, introduces iconic West Coast animals, from hungry sea otters to hopping orcas.
BC Bestseller for 48 consecutive weeks
No. 5
Chasing Smoke: A Wildfire Memoir
by Aaron Williams
Harbour Publishing | 9781550178050
A gritty, exhilarating and danger-filled memoir of forest firefighting in BC.
BC Bestseller for 15 consecutive weeks
No. 6
The Spitfire Luck of Skeets Ogilvie: From the Battle of Britain to the Great Escape
by Keith C. Oglivie
Heritage House Publishers | 9781772032116
A young Canadian spitfire pilot finds adventure, love, and a remarkable dose of luck on the frontlines of the Second World War.
BC Bestseller for 8 consecutive weeks
No. 7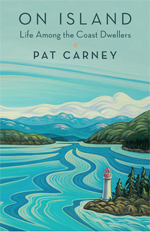 On Island: Life Among the Coast Dwellers
by Pat Carney
TouchWood Editions | 9781771512107

A collection of stories chronicling the characters and dramas that capture life in small coastal communities.
BC Bestseller for 41 consecutive weeks
No. 8

Harry: A Wilderness Dog Saga
by Chris Czajkowski
Harbour Publishing | 9781550178098
Taking up where Lonesome, the first bestselling wilderness dog, left off, here is another wilderness memoir from the perspective of Chris Czajkowski's canine companions.

BC Bestseller for 22 consecutive weeks
No. 9
The White Angel
by John MacLachlan Gray
Douglas & McIntyre | 9781771621465
A novel based on the 1924 murder of Janet Smith in Vancouver–a city at the edge of the empire, still reeling from the Great War with a barely functioning police department and a thriving criminal class.
BC Bestseller for 1 consecutive week
No. 10
You Hold Me Up
by Monique Gray Smith, illustrated by Danielle Daniel
Orca Book Publishers | 9781459814479
Consultant, international speaker, and award-winning author Monique Gray Smith wrote You Hold Me Up to prompt a dialogue among young people, their care providers and educators about reconciliation and the importance of the connections children make with their friends, classmates and families.
BC Bestseller for 2 consecutive weeks
No. 11
First, We Brunch: Recipes and Stories from Victoria's Best-Loved Breakfast Joints
by Rebecca Wellman
TouchWood Editions | 9781771512312
First, We Brunch is an exquisitely photographed cookbook showcasing more than 60 recipes from the city's most beloved mid-morning eateries.
BC Bestseller for 10 consecutive weeks
No. 12
As A Dog Thinketh: Daily Words of Wisdom
by Monique Anstee
TouchWood Editions | 9781771512374
Daily reflections, guidance, and sound advice from a top trainer and competitor.
BC Bestseller for 4 consecutive weeks
No. 13
The World's Most Travelled Man: A Twenty-Three-Year Odyssey to and through Every Country on the Planet
by Mike Spencer Bown
Douglas & McIntyre | 9781771621427
A rollicking travel memoir from "the patron saint of backpackers."
​
BC Bestseller for 9 consecutive weeks
No. 14
Raven Walks Around the World: Life of a Wandering Activist
by Thom Henley
Harbour Publishing | 9781550178074
The colourful autobiography of Thom Henley: environmentalist, human rights advocate and co-founder of the Rediscovery wilderness program for youth.
BC Bestseller for 1 consecutive week
No. 15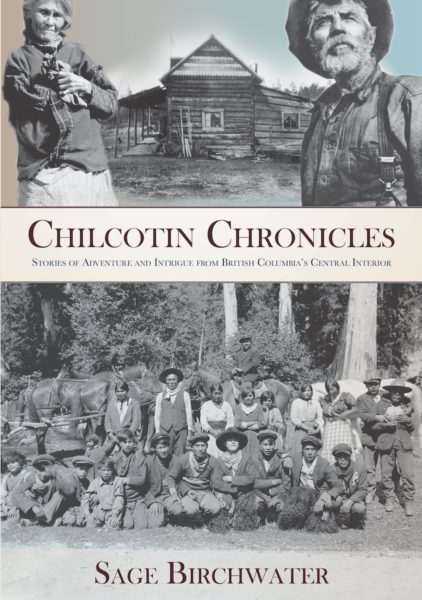 Chilcotin Chronicles: Stories of Adventure and Intrigue from British Columbia's Central Interior
by Sage Birchwater
Caitlin Press | 9781987915334
A collection of historical stories about the early indigenous people, settlers, trappers, and adventurers of BC's Cariboo Chilcotin. A compilation of stories that meld both culture and bloodlines, Chilcotin Chronicles is set in the wild and untamed country of central British Columbia's Chilcotin Plateau.
BC Bestseller for 7 consecutive weeks
Subscribe to the BC Bestseller list